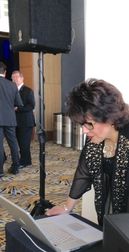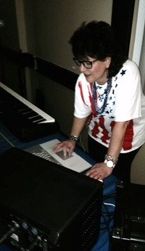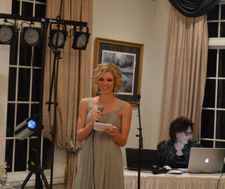 What a client posted on "The Knot" about Lenore...
"She is amazing and really kept the reception going. We danced and had so much fun with her at our reception!"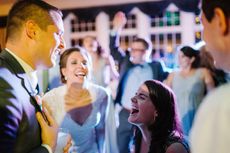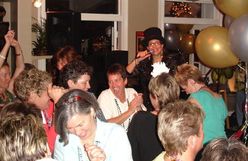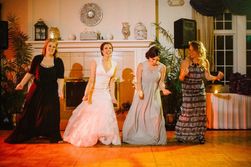 Other client comments about Lenore:
"You're special musical touch had everybody on the dance floor. The entertainment was second to none!"
"Lenore, YOU ABSOLUTELY ROCK!!!"
"I don't believe it would've been nearly as fun without your talent and natural charisma with the audience."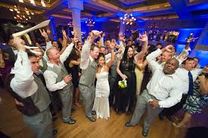 Many events call for both live music followed by a DJ.
It is an ideal combination that covers a wider range of music and appeals to many age groups and musical tastes...
Since Lenore is both a live musician and a DJ, she can put together a musical event package for you from ceremony to reception. 
Packages include piano at your ceremony/event, rehearsal, music for your cocktail hour and dinner, and DJ music for your reception dancing. 
Lenore is always updating her DJ list of songs with all the latest chart toppers...and any extra special songs you may want can be added to the list!
With the vast collection of music that Lenore already has, the party will keep going for you and all your guests, including any special requests!
Best of all, Lenore can keep your budget for music and entertainment very affordable!
Let Lenore help you design a musical program for your event that meets your needs...and budget!